HOME > Quality
Realhao Precision is certificated with ISO 9001-2008. The management and employees of Realhao are committed to enhancing by meeting customer expectations regarding products quality and customer service. Our manufacturing processes, our documented procedures, and our business practices are designed to assure that all products meet our customer's precise pre-agreed specifications and delivery requirements. The quality/conformance status of each product is tracked and identified through every step of its processing.
Quality Control .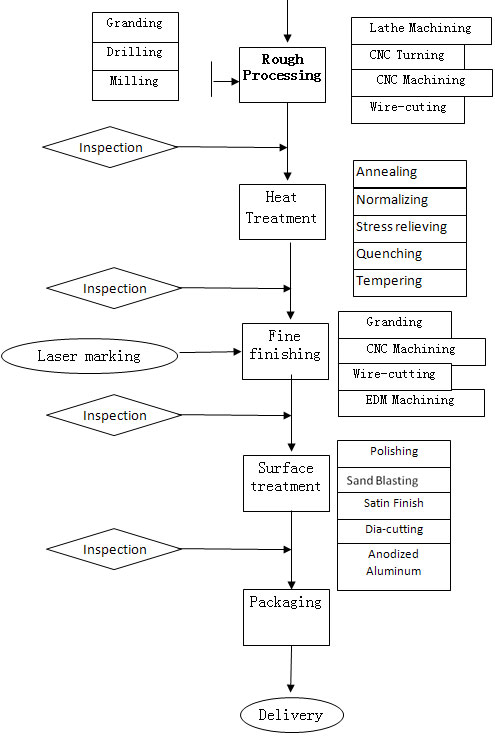 All phases of product processing, from raw material purchase through the stages of production through quality verification on final shipping preparation, are controlled and documented. Records of these actions and other customer-specified criteria, are retained and can be provided to customer.
ISO Material Certification Heat Treatment Certification Manufacturing Report, Inspection Report.
Package
At Realhao Precision, we take great pride and care when packaging your parts for shipment. Below is the part packaging process for most projects we ship.
Step 1. All the parts are carefully cleared and painted with rust preventing agent.
Step 2. Parts are then carefully wrapped in a light-weight foram to protect the parts during transit.
Step 3. The wrapped parts are then sealed in plastic. It can prevent moisture.
Step 4. Wrapped parts are then carefully packed into a ply-wood case. Foam peanuts or foam paper will be full filled into the case against moving of parts.
Step 5. Material certification, heat treatment certification, inspection report documents will be put into the case.
Step 6. The packed box is then sealed, appropriate fragile, heat sensitive and do not stack labels are applied along with the packing list and shipping label.